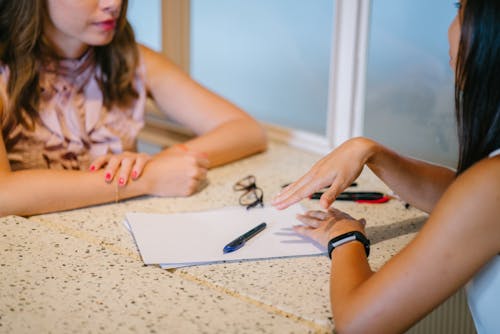 Check out our top list of popular inspirational quotes on guidance and counseling. Many of the people who decide to go to a counselor for guidance do so because they want to improve some very specific aspects of their life, which can cause a stressful situation.
This does not mean that they need therapy as such since it would be to develop or enhance certain skills, behaviors, or personal resources sporadically.
We would be faced with a situation we are going through and we do not know how to face it or, simply, we want to know the opinion of a psychologist regarding what concerns us. In this situation, people do not have a problem that continually creates psychological suffering or discomfort for them, and that significantly affects their lives, but they want specific help to make personal changes.
You may also like: Words of encouragement for the wedding couple
Quotes on guidance and counseling
"With God's help guidance, we shall  soon see the end of this unpleasant chapter in our history'' – John Agyekum Kufour
"Teachers open the door, but you must enter by yourself''.  – Chinese proverb
"If guidance failed or started to stray or went somewhere we didn't like or the ground didn't like, I could flip a switch,  and I could control seven, over seven and a half million pounds of thrust with this handle and fly the thing to the moon itself''. – Gene Cernan
"You just have to have the guidance to lead you in the direction until you can do it yourself''  – Tina Yothers
"We have guidance counselors that have caseloads of 500 to Godchildren, we don't have enough to help the children''  – Randi Weingarten
"Go confidently in the direction of your dreams live the life you have imagined''.   – Henry David Thoreau
"Act on your inner guidance, and give your need for 'proof' that your inner guidance is authentic. The more you ask for proof, the less likely you are to receive any'' – Caroline Myss
"Lee's great gifts are teaching and inspirational guidance, not administration and management''.  – Cheryl Crawford
"You're  clearly having thoughts about things, maybe you should talk to the guidance counselor.''  – The middle
"Experience is not what happens to a man; it is what a man does with what happens to him''.  – Aldous Huxley
"To avoid criticism do nothing, say nothing, be nothing''.  –Elbert Hubbard
"Remember that everyone you meet is afraid of something, loves something, and has lost something''.  – H. Jackson Brown  Jr.
"Time is the wisest of all counselors''. Plutarch
"When you feel life at crossroads, you need higher perspective view''.
"Men give advice; God gives guidance''. Leonard Ravenhill