Read these motivational quotes bible verses and quotes that will encourage, uplift and inspire you in good and hard times.
The enemy will always try to defeat the children of God, but God does not want this to happen and for this reason in his word (the bible), he has inspired many men to write words so that today your I can read and be blessed for all these biblical passages.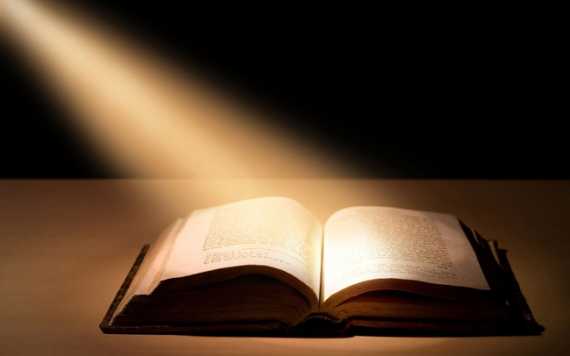 "Now then, go, and I will be with your mouth, and I will show you what you are to speak." (Exodus 4:12)
"The Lord will fight for you, and you will be quiet" (Exodus 14:14)
"The Lord is My Shepherd; nothing shall I lack "(Psalm 23: 1)
"See that I command you to make an effort and be brave; Do not fear or be dismayed, for the Lord your God will be with you wherever you go "(Joshua 1: 9)
"Though I walk in the valley of the shadow of death, I will fear no evil, for you will be with me; Your rod and your staff will comfort me "(Psalm 23: 6)
"The Lord is my light and my salvation; Who will I fear? The Lord is the strength of my life; Of whom shall I be afraid? "(Psalm 27: 1)
"When a man falls, he will not be prostrated, because the Lord holds his hand" (Psalm 37:24)
"I will dwell in your tabernacle forever;
I will be safe under the covering of your wings "(Psalm 61: 4)
"He who dwells in the shelter of the Most High will
abide under the shadow of the Almighty.
2 I will say to Jehovah: My hope, and my castle;
My God, in whom I will trust.
3 He will free you from the trap of the hunter,
From the destructive pestilence.
4 He will cover you with his feathers,
and under his wings you will be safe;
Shield and shield is his truth "(Psalm 91: 1-4)
"Because he has put his love in me, I will also deliver him; I will put him on high, because he has known my name. He will invoke me, and I will answer him; With him I will be in anguish; I will free him and glorify him. I will satisfy him with a long life, and I will show him my salvation "(Psalm 91: 14-16)
"The Lord will fulfill his purpose in me; Your mercy, O LORD, is forever; Do not forsake the work of your hands "(Psalm 138: 8)
"But those who wait for the Lord will have new strength; they will raise wings like eagles; they will run, and they will not get tired; they will walk, and they will not tire "(Isaiah 40:31)
"Do not fear, because I am with you; do not be discouraged, because I am your God who will make you effort; I will always help you, I will always sustain you with the right hand of my justice "(Isaiah 41:10)
"For I, the Lord, am your God, who holds you by your right hand, and says to you: Do not fear, I help you" (Isaiah 41:13)
"Cry out to me, and I will answer you, and I will teach you great and hidden things that you do not know" (Jeremiah 33: 3)
"Behold, I will bring you healing and medicine; and I will cure them, and I will reveal to them an abundance of peace and truth "(Jeremiah 33: 6)
"I will rebuke the devourer for your sakes, and he will not destroy the fruit of the earth; neither will your vine in the field be fruitless, says the Lord of hosts" (Malachi 3:11).
"Jesus said to him, If you can believe, he who believes everything is possible" (Mark 9:23).
"He said to them: What is impossible for men, it is possible for God" (Luke 18:27)
"And we know that to those who love God, all things work together for good, that is, to those who are called according to their purpose" (Romans 8:28).
"I can do all things through Christ who strengthens me" (Philippians 8:28). 4:13)
"For God has not given us a spirit of cowardice, but of power, love and self-control" (2 Timothy 1: 7)
"I will bless you with abundance and multiply you greatly" (Hebrews 6:14)
"Be your habits without avarice, happy with what you have now; for he said, I will not forsake you, neither will I forsake you "(Hebrews 13: 5)
"Humble yourselves, then, under the mighty hand of God, that he may exalt you when it is time; casting all your anxiety upon him, because he cares for you. "(1 Peter 5: 6-7)
I hope that these biblical passages have been a blessing for you and have encouraged you to keep fighting and striving to keep going; Do not forget that God wants to help you in everything you do.
24 Bible Verses on the Job
The Bible speaks a lot about work; here are some Bible verses to read to understand what God expects from us in this area.
Colossians 3: 17
17
 And whatsoever ye do in word or deed, do all in the name of the Lord Jesus, giving thanks to God the Father through him.
1 Corinthians 10:31
31
 So whether you eat, drink, or do something else, do everything for the glory of God.
Colossians 3: 23
23
 Whatever you do, do it heartily, as for the Lord, and not for men,
2 Thessalonians 3: 10
10
 For when we were at home, we would say to you, If anyone does not want to work, let him not eat either.
Proverbs 14:23
23
 All work brings abundance, but words in the air only lead to scarcity.
Proverbs 16: 3
3
 Praise the Lord your works, and your projects will succeed.
Proverbs 10: 4
4
 He who acts with a cowardly hand is poor, but the hand of the diligent enriches.
Proverbs 12: 11
11
 He who cultivates his field is full of bread, but he who pursues vain things is devoid of meaning.
Acts 20:35
35
 I have shown you in every way that it is in working in this way that you must support the weak, and remember the words of the Lord, who said himself: It is more blessed to give than to receive .
Ecclesiastes 9: 10
10
 Whatever your hand finds to do with your strength, do it; for there is no work, nor thought, nor knowledge, nor wisdom, in hell, where you go.
Proverbs 21: 25-26
25
 The desires of the sluggard kill him, because his hands refuse to work; 
26
 All the day he feels desires; But the righteous gives without parsimony.
Proverbs 13: 4
4
 The soul of the lazy has desires which he can not satisfy; But the soul of diligent men will be satiated.
Psalm 128: 2-4
2
 You then enjoy the work of your hands, You are happy, you prosper. 
3
 Your wife is like a fruitful vine in the interior of your house; Your sons are like olive plants, around your table. 
Read more
29
 If you see a man skilled in his work, He stands with kings; He does not stand near obscure people.
2 Thessalonians 3: 7-9
7
 You know for yourself how to imitate us, for we have not lived among you in disorder. 
8
 We did not eat anyone's bread for free; but, in work and in pain, we have been night and day at work, not to be dependent on any of you.
Ephesians 4: 28
28
 He that stole away no longer steal; but rather that he works, making of his hands what is good, to have something to give to the one who is in need.
Proverbs 20: 4
4
 Because of the cold, the sluggard does not plow; At the harvest he would like to harvest, but there is nothing.
Proverbs 20: 13
13
 Do not like sleep, lest you become poor; Open your eyes, you will be satisfied with bread.
Ecclesiastes 5: 12
12
 The worker's sleep is mild, whether he has little or much to eat; but the satiation of the rich does not let him sleep.
Psalms 1: 1-3
1
 Happy is the man who does not walk according to the counsel of the wicked, who does not stop in the path of sinners, and who does not sit with mockers. 
2
But who finds pleasure in the law of the Jehovah, who meditates day and night!
1 Corinthians 15:58
58
 So, my beloved brethren, be steadfast, steadfast, working better and better in the Lord's work, knowing that your work will not be in vain in the Lord.
Hebrews 6: 10
10
 For God is not unjust, to forget your work and the love you have shown for his name, having rendered and still rendering services to the saints.
Psalm 127: 1
1
 Song of degrees. From Solomon. If the LORD builds not the house, those who build it work in vain; If Jehovah does not keep the city, He who keeps it watch in vain.
1 Thessalonians 4: 9-12
9
 As for brotherly love, you do not need to be told about it; for you yourself have learned from God to love one another, 
10
 and this is also what you do to all the brethren in the whole of Macedonia. But we urge you, brothers, to abound ever more in this love
God bless you