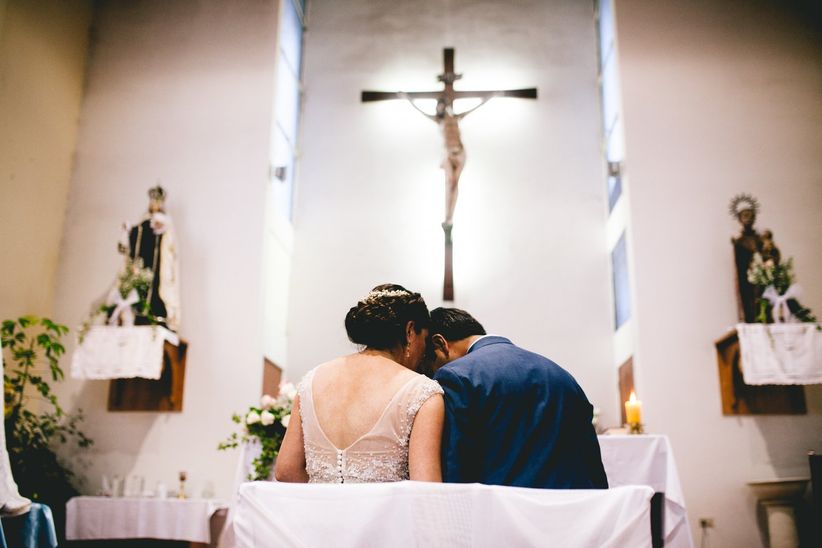 If you are a person of faith, then these 27 marriage sayings from the bible will delight you. Also if you have chosen to marry under the laws of God, feel lucky because this must be one of the most beautiful rites that you will have to live.
The entrance to the Church with a beautiful wedding dress, the preaching, and the communion, until the declaration of vows, posture of wedding rings, and the brand new exit will be very symbolic and exciting moments.
Every minute is special in this ceremony, so there is nothing better than maintaining the symbolism of the ceremony with phrases of love that represent your faith and commitment to God and to you for that special moment.
Religious quotes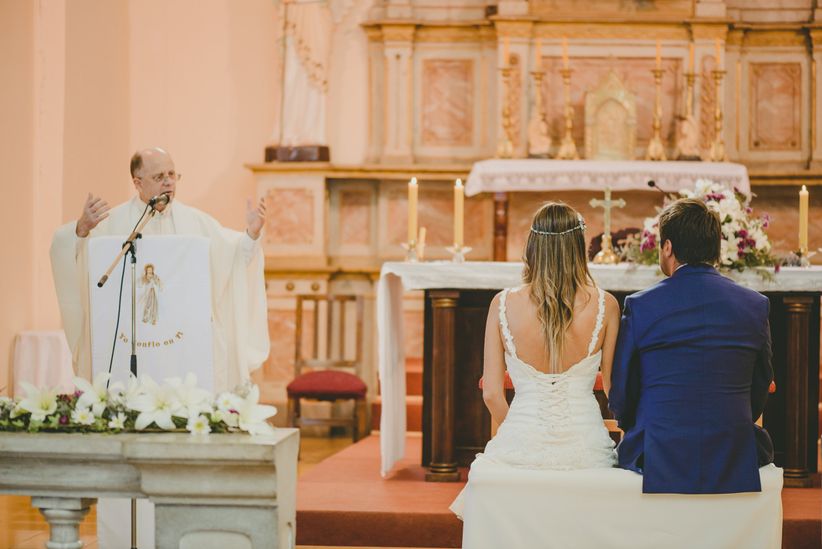 The Church in this case is fundamental, especially for that Christian bride and groom who give special emphasis to religion. And it is precisely thinking about them that we have compiled a selection of beautiful phrases for that moment.
All of them, with religious messages that they can use to engrave on their gold rings, to incorporate in the ceremony program or as a text for the wedding tapes that they will distribute later among the guests.
And even if years later they want to evoke that special day, they can use them as wedding anniversary phrases. Without a doubt, you will remember one of the most unforgettable moments of your life.
27 Marriage sayings from the bible 
1. Whom God has joined, no man can separate.

2. God bless this marriage.

3. We are for each other, both for God.

4. The two merge into one being.

5. Don't look for a partner to be happy. Be happy first, so that later you can make that person that God will put in your way happy.

6. I love that you love God more than you love me.

7. The story of our love is the script that God writes day by day in our lives.

8. Ask Christ to discover the beauty that is not seen with the eyes, but that really falls in love. Look for that in your marriage and you will love forever.

9. The right person and ideal partner for your life is the one that brings you much closer to God.
You may also like: Words of wisdom about life changes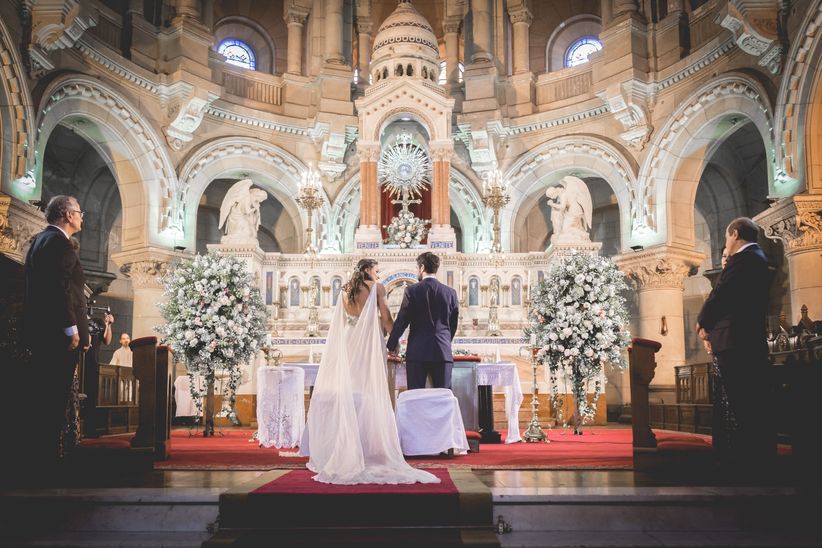 10. You don't have to be an engineer to build love, or a lawyer to defend it or a doctor to save it. It requires having God in the heart to preserve it.

11. Our love is a wonderful gift that comes from God.

12. The best place for the couple is prayer.

13. In my world it is you and me … And God as a witness!

14. A love like ours is in the hands of God.

15. God gave me life so that I could love you.

16. Every day I thank God for giving me the best gift: your love!

17. After praying so much to be happy, God put you in my way.

18. Sometimes I think that my happiness is the result of being what God made you for.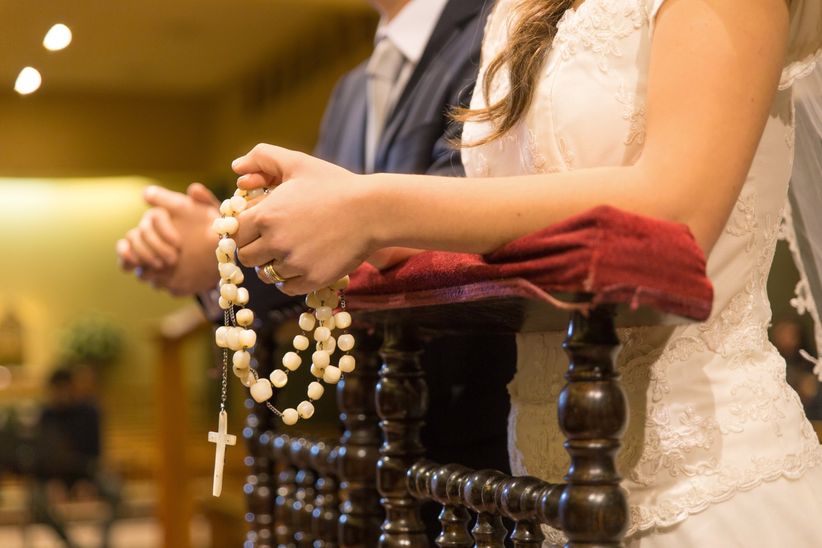 19. A "prayer for you" is worth a thousand "I love you"

20. Forgive my selfishness, but sometimes I think that when God created you He also thought about me.

21. To walk through life, after God, I need nothing more than your hand next to mine.

22. It was not me who chose you, it was God who made you for me!

23. Marriage is a covenant with God. Never a contract.

24. No one comes to you by chance, every meeting is a project of the heavenly Father.

25. Love is the greatest gift that God has given to humanity, and the greatest expression of love is marriage.

26. Wherever you go, I will go, and wherever you live, I will live. Your people will be my people and your God, my God.

27. Lord bless our union, that love for you is the basis of this marriage that unites us today and that our life is an example of your love.
If you want to personalize your vows you can also do it and of course, choose the readings for the religious ceremony. So, while you are looking for the best places in decoration for marriage, or you decide on one or several wedding cakes to send to make, gradually start checking Bible readings or religious quotes that can inspire you and make your task easier.